Podcast: Play in new window | Download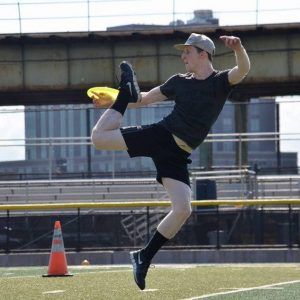 Daniel shares his secret dietary advantage. We get to hear about some of Daniel's favorite routines and how he fondly remembers creating the Rhapsody in Blue routine with Randy. Daniel has a new move up his sleeve and plans to perfect it in the near future. Can he do it? We will follow up with him to see if he was successful. Also find out what is Daniel's favorite kitchen utensil is and how he would use it in regards to a freestyle move.
City vs City battle with NYC vs Rovereto will not happen on March 28th and will be rescheduled for a later date. Also Jake and randy will take a couple month break from Shootin the Frizbreeze with new episodes and interviews released after the City vs City battle between Rome & Bologna on April 18.