Podcast: Play in new window | Download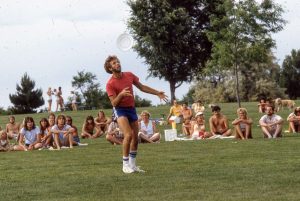 The summer of 1980 was special for Larry, as he shares his memories of all the travel and tournaments. Listen how he describes his admiration for one particular player, whose athleticism and flow was influencing the entire Freestyle scene. Through sickness and beginning work, Larry's passion for jamming continued, including some success at the Rose Bowl with the Toe Jammers!
Jake and Randy describe the most memorable routines they've ever seen. Their descriptions will make you feel like you saw them too!