Podcast: Play in new window | Download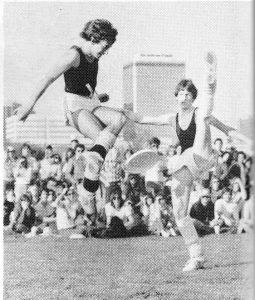 Donnie Rhodes and Allen Elliott continue to take us down freestyle Frisbee memory lane.
Donnie and Allen comment on the difference between playing inside and outside.
Survive mode and thrive mode is how Randy describes it.
Donnie talks about how he and Joey Hudoklin influenced the game early on.
Is it true that the discipline and rigor they strived for made it less fun?
Hear how the judging system has changed over the years and how some people just have something that is unquantifiable.
Donnie answers the burning question, why did he stop playing a sport that meant so much to him?  It gets personal.
Find out who Donnie and Allen consider to be the best forgotten players.