Podcast: Play in new window | Download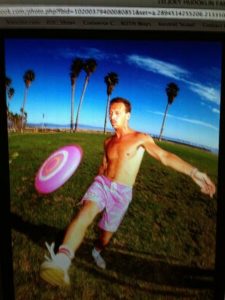 In Joey's last episode, he left us hanging with only a brief description of his once in a lifetime tipping combo. Today he gives us the detail we have all been waiting for. It is hard to know how difficult it is because it looks so effortless.
Find out who Joey wishes he'd had a chance to compete with.
Jake asks Joey about Craig Smith, who was a huge influence on Joey.
Hear what Joey's most satisfying tournament results were, his favorite routines, who he partnered with, and how the planets aligned.
Have you ever cried tears of joy while playing Frisbee?
Special thanks to all our Patrons. We are only $1 away from our first goal! Help us make it across the finish line!