Podcast: Play in new window | Download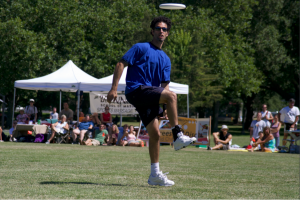 Jake and Randy discuss the jam packed freestyle schedule this summer and the livestream.
Dave and Arthur talk about playing with different co-op partners.
Setting a goal in competition can lift your game but competition is not for everybody.
Arthur & Randy recall their journey competing together with only a spontaneous approach.
Jake & Randy discuss the magic of spontaneous play and how it happened to them.
We would love to hear from you so click on the "contact us" link and let us know what you think.
Below are some more videos of Dave and Arthur's winning routines:
Dave Lewis & Arthur Coddington Dropless 1996 FPA Freestyle Frisbee World Championships from Dave Spike Lewis on Vimeo.