Podcast: Play in new window | Download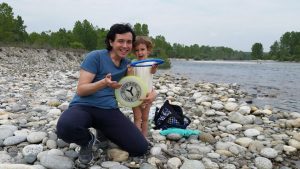 Happy New Year everyone!
Fabio talks about what it was like to be at the beginning of the Frisbee wave in Europe.
Fabio says Tommy was the fertilizer that made it grow in Italy.
He shares his inspiration for the many videos he created on a website he developed before YouTube, which in turn, inspired many other players.
But as a loner spending so much time practicing, he (& others) questioned if he was wasting his time. We clearly know the answer to that!
Fabio of course loves to win but shares his insights on what can be gained from losing.
Prize money? Fabio doesn't think we need it, but he likes the idea of contributing more funds towards growing the sport.
Jake, Randy, & Fabio have a in depth discussion on the pros and cons.
You may have noticed that a talented guest did the intro… the first person who guesses who it is, will receive a Frisbee Guru t-shirt.
Please tune in to the City vs. City battle on January 12th at 2p.m. eastern time (USA) when NYC takes on Medellin. The next battle will be on January 26th, when Bologna takes on Berlin. The finals will take place on February 9th.