Podcast: Play in new window | Download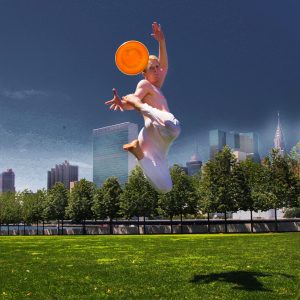 Daniel shares how he was introduced to Freestyle by a fellow student named James on his first day as a freshman in college.
He practiced in his dorm room and learned to delay almost immediately.
Although it took a while, both Daniel & James earned the acceptance and the mentorship of the NY crew, who encouraged them to focus on the basics.
Daniel talks about specific players that have been most influential to his game.
Find out how Emma Kahle worked her way into the Columbia Campus threesome and what they named themselves.
Randy asks Daniel how he has dealt with comparisons between him and James.
Jake provides some of his own insight as he played so often with his brother, Matt.
Can you believe it? Shootin' the Frizbreeze has had nearly 20,000 downloads to date & we are approaching 100 episodes!