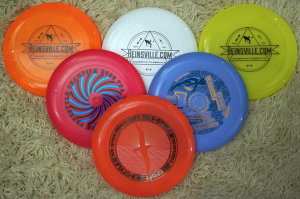 Anyone who's jammed with a Discraft Sky-Styler knows that the color effects how the disc plays. Some colors are softer which changes how they air brush. Some colors spin longer than others, making them better for the nail delay. Some colors are easier to see than others. With so many variables, exactly which Sky-Styler to play with comes down to a matter of preference. So what's your preference? This week's poll:
What is your favorite color of Discraft Sky-Styler?
[poll id="23″]
Of course there are those who prefer a different disc all together. If that's you, let us know which disc you prefer in the comments below. Thanks, Lusti, for the poll suggestion.