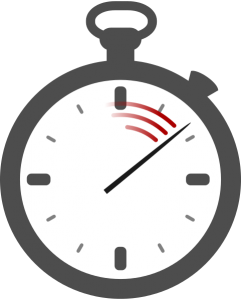 In the 2nd episode with Bill Wright, the discussion turns to routine lengths. It's an interesting topic. The Freestyle Player's Association (FPA) competition manual defines routine length as 4 minutes for any pairs and 5 minutes for co-op (teams of 3). This was defined in 1986 (I deduced this by watching old footage, so someone please jump in with more info). Although the competition manual was revised as recently as 2015, routine lengths have not changed in 3 decades.
One might conclude that routine lengths are perfect. However, routine lengths have been a topic of debate and experimentation for many years. Earlier Freestyle Frisbee routines, like the Rose Bowl and pre-1986 FPA events, were longer: 5 minutes for pairs. As a young player in the late '90s, I attended Skippy's Manresa and Tampico events where routines varied from 8 to 12 minutes. Fast forward to recent times and events like Frizbeer and Potlatch are experimenting with shorter routine lengths. In fact, AFO 2017 will be using routine lengths of 3 & 4 minutes. It's clear that 4 & 5 minutes are not absolute.
So, the question for today: What routine lengths would you prefer in the FPA competition manual?
[poll id="10″]
For extra credit, explain your answer in the comments.