In this video, I explain how I catch a bad attitude. For another example, check out Lori's video. The catch is useful one because it uses a unique body position where the player stands upright on one leg and catches the disc around the ankle of the other leg. This gives it visual appeal from a variety perspective.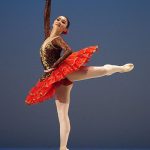 Bad attitude is named after the dance position called attitude, except it's a bad version of it. I am the perfect example of how bad the attitude can be. My flexibility is limited so the window to make the catch is very small. Besides stretching, what helps me are two things. First I stand on, or jump from one leg and then bend at the hip to bring the catching hip upwards. This means I don't have to bend the catching hip as far back. Next, I rotate so the catching hip forward which means I can get my hand around my foot and ankle just a little easier.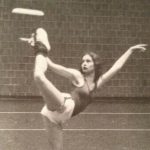 Of course when I do it, it's not so pretty. But, when done properly, it can be quite beautiful. Here's Sue Straight showing us a proper bad attitude. Don't worry if you don't look like Sue. The bad attitude is a fun, explosive, and surprising catch that will grab attention no matter your form.