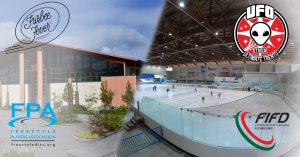 Thanks to Chris Belaj, the Italian Open 2019 will be Streamed Live from Rovereto, Italy on June 7 – 9.
Italy has long been a hot bed for Freestyle Flying disc. More recently, the "Frisbee Fever" team from Rovereto burst on the scene, shocking the community with their deep pockets and aggressive style of play. Now they are hosting the Italian Open. If they bring even half of their passion for Freestyle Flying Disc to this event, it will be one to remember.
If you can attend in person, I recommend it. For those of us who can't, tune in here to watch.
More info is available on their facebook event page.