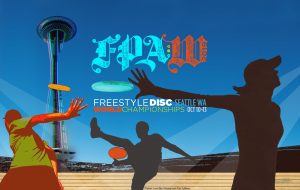 FPAW2019 Womens Pairs Finals Ilka Simon, Juliana Korver (1st)
FPAW2019 Womens Pairs Finals Mary Lowry, Emma Kahle (2nd)
FPAW2019 Womens Pairs Finals Cindy St. Mary, Lisa Hunrichs (3rd)
FPAW2019 Womens Pairs Finals Maxine Mittempergher, Renee Donaldson (4th)
FPAW2019 Open Pairs Finals Mehrdad Hosseinianl, James Wiseman (1st)
FPAW2019 Open Pairs Finals Freddy Finner, Fabian Dinklage (2nd)
FPAW2019 Open Pairs Finals Dave Schiller, Thomas Nötzel (3rd)
FPAW2019 Open Pairs Finals Edoardo Turri, Mattia Colombari (4th)
FPAW2019 Open Pairs Finals Paul Kenny, Daniel O'Neill (5th)
FPAW2019 Open Pairs Finals Randy Silvey, Andrea Festi (6th)
FPAW2019 Open Pairs Finals Pavel Baranyk, Jan Schreck (7th)
FPAW2019 Open Pairs Finals Cindy St. Mary, Ryan Young (8th)
FPAW2019 Mixed Pairs Finals Juliana Korver, James Wiseman (1st)
FPAW2019 Mixed Pairs Finals Maxine Mittempergher, Edoardo Turri (2nd)
FPAW2019 Mixed Pairs Finals Emma Kahle, Pavel Baranyk (3rd)
FPAW2019 Mixed Pairs Finals Lisa Hunrichs, Freddy Finner (4th)
FPAW2019 Mixed Pairs Finals Lori Daniels, Andrea Festi (5th)
FPAW2019 Mixed Pairs Finals Char Powell, Daniel O'Neill (6th)
FPAW2019 Co-Op Pairs Finals Pavel Baranyk, Dave Schiller, Ryan Young (1st)
FPAW2019 Co-Op Pairs Finals Daniel O'Neill, Paul Kenny, James Wiseman (2nd)
FPAW2019 Co-Op Pairs Finals Freddy Finner, Edoardo Turri, Mehrdad Hosseinian (3rd)
FPAW2019 Co-Op Pairs Finals Mattia Colombari, Andrea Festi, Randy Silvey (4th)
FPAW2019 Co-Op Pairs Finals Thomas Nötzel FinalsFabian Dinklage, Jan Schreck (5th)
FPAW2019 Co-Op Pairs Finals Jason Salkey, Lisa Hunrichs, Pablo Andres Mosquer (6th)
FPAW2019 X-Disc Juniors World Championships – All Routines and Awards
These videos are a direct result of the live stream. A special thanks to all those who volunteered to make it happen:
Setup / Take Down
Jake Gauthier
Doug Korns*
Lori Daniels*
James Wiseman
Mike Galloupe
Pat Marron
Ryan Young*
Cameras
Doug Korns*
Leaker
Mystiq
Johnny Trevino
Andrea Givens
Kim Rogers
Jason Salkey
Jan Shrek
Lori Daniels*
Commentary
Skippy Jammer
Lori Daniels*
Bethany Sanchez
Larry Imperiale
Dave Schiller
Mike Galloupe
Randy Silvey
Freddy Finner
Daniel O'Neill
Riley O'Neill
On Field Music and Announcing
Graphics
Volunteer Coordination
Doug Korns
Lori Daniels
Jake Gauthier
Venue Coordinator

Ryan Young*
Michell Activity Center IT Dept.
Production
Donors and Patrons
A special thanks to our Donors and Patrons. We could not so this without your support!!
*An Extra Special Recognition
Doug Korns, Lori Daniels, and Ryan Young deserve an extra special recognition. Despite having more moving parts than usual (3 camera, graphics, and commentary), this year's production was the smoothest ever. Their contributions are what made this possible.
If I forgot to mention you I sincerely apologize. Please let me know as you deserve recognition.