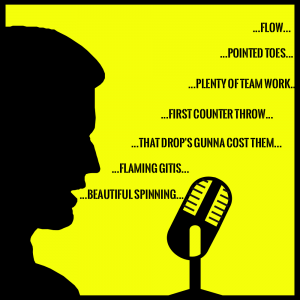 Having produced Freestyle Frisbee Live Streams for 4 FPA Worlds, I'm often thinking about how to grow the audience. One idea is to have commentary during the routines. I know that when I watch other sports where I lack expertise, commentary helps me to understand what is going on. The same might work for Freestyle: share information with viewers what they are seeing and they gain a deeper appreciation.
Of course, there's also the educated audience to consider. They don't need to be told what's going on. Commentary might detract from the performance in some way. With that in mind, this poll asks:
Would you like commentary during routines on the live stream?
[poll id="22″]
Explain your answer in the comments below.