Mark your Calendars. Heinsville will be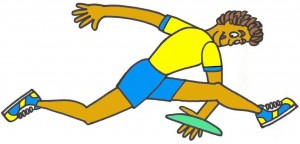 live streaming The Jammers 2015 freestyle frisbee competition on May 16th.
The Jammers is one of the longest running Freestyle Frisbee events drawing competitors from all over the USA and even abroad. The event takes place on JAX beach in the kind wind. Tune in and watch the best freestyle frisbee players in the world show their best maneuvers.
Exact start time will be dependent on the weather, but is expected to be around noon Eastern Standard Time.