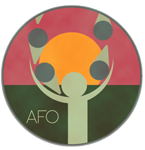 A quick review; 220 unique views and 35 peak concurrent viewers. Feedback has been ultra positive. People like the interviews and the "commercials" between rounds.
Today I worked at the audio levels and I think they were good. Not really any major snafus except for rain on the camera lenses. I tried pick up audience ambiance by turning on a long range microphone at low volume. I'm not sure it worked, but it certainly did not detract. And, I really enjoyed interviewing the teams after their performances. Turns out, its not as difficult as I thought to be both the technical director and the host.
Seeing the drop in unique views is a little disappointing but I imagine the the PDGA and WFDF promotion yesterday drive the extra traffic. I am thinking that future events, I should time partner announcements with finals day so that new viewers will get the best experience possible.
If you watched today, tell me how it was. The feedback helps make the broadcasts better. And, let's brain storm on how we get more eyes on the next broadcast. Finally, tune in tomorrow. John Houck will be back as the host. And we're sure to have shredding routined. Thanks for all your support.