Podcast: Play in new window | Download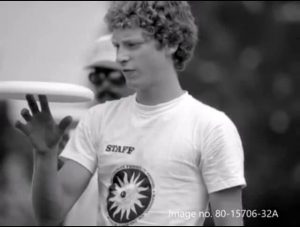 Krae talks about playing with Evan David and why he has had an impact on so many players. Find out the origins of the Flaming Gitis catch. Hear about the trip around the country in the blue van with the Kitsilano Kats which included John Anthony, Bill King, & Jim Brown. Krae talks about the intent of the video, Zen & the Art of Freestyle. He philosophizes about the merging of the disc and your energies; it is really quite beautiful and a timely metaphor for life.
Stay tuned for our next episode where Jake, Randy, & a special guest draft their Fantasy Freestyle Teams.